Le QuecumBar presents:
Fireworks tonight with - LE BISTROTET - FRED SNOW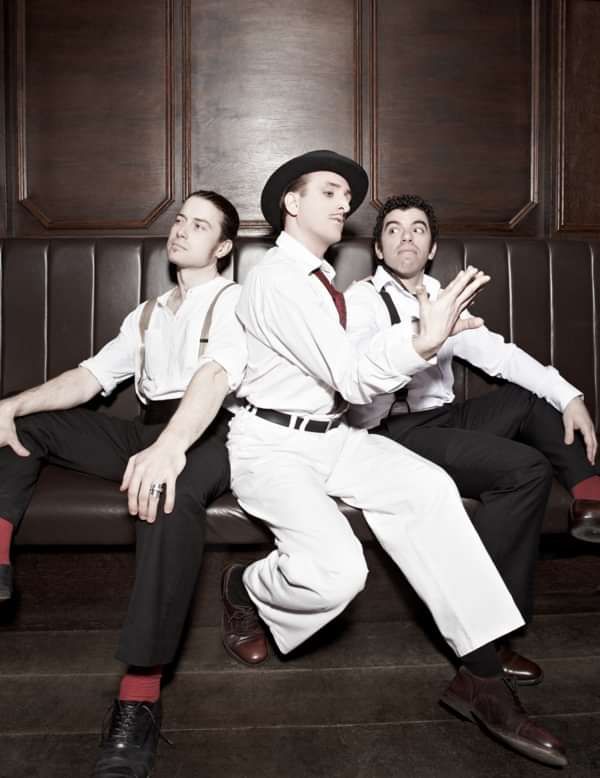 FAVOURITE OF LE Q THE GREAT FRED SNOW Whacky, witty, gritty, composer - comedian - lyricist - artist - raconteur - singer and guitarist! the inimitable FRED SNOW's edgy fun swing show, if they don't steal your hearts, they will steal your drinks… A rare glimpse of one of bohemian Europe's well kept secrets: LE BISTROTET A fire cracker for Sunday 5th November A louche manouche swing quartet Formed to record/appear in an Oscar winning movie! playing classic European café-bar manner/style adding suave & panache to all social proceedings. Improbable influences, original numbers & stylish old-school cover tunes delivering mercurial, musical fluidity garnered from years of experience in the Vaudeville & International Scenes.
Fronted by Fred Snow with Weill-esque Chutzpa, Woody Guthrie, Tom Waits, Marlene Dietrich, David Bowie, Jacques Brel, Agnes Bernelle, Alex Harvey, Queen & Velvet Underground are claimed as fonts of scant reverence.
Fred has written & recorded original material for TV & award winning movie soundtracks, providing opportunities to visit 6 different continents of the world with his own music, bands & solo acts, having been booked to appear with such luminaries as Camille O'Sullivan, Paul O'Grady, Paloma Faith, Kid Creole, Lana Del Rey, Jessie J., Brian Ferry, the Buena Vista Social Club as well as Nile Rogers & Chic!
TICKETS: WWW.QUECUMBAR.CO.UK Sunday £15 cash OTD -Doors open 6pm – Tables are allocate on arrival – Food is served until 10pm