Le QuecumBar presents:
Paul Gregory Ensemble "Revelations"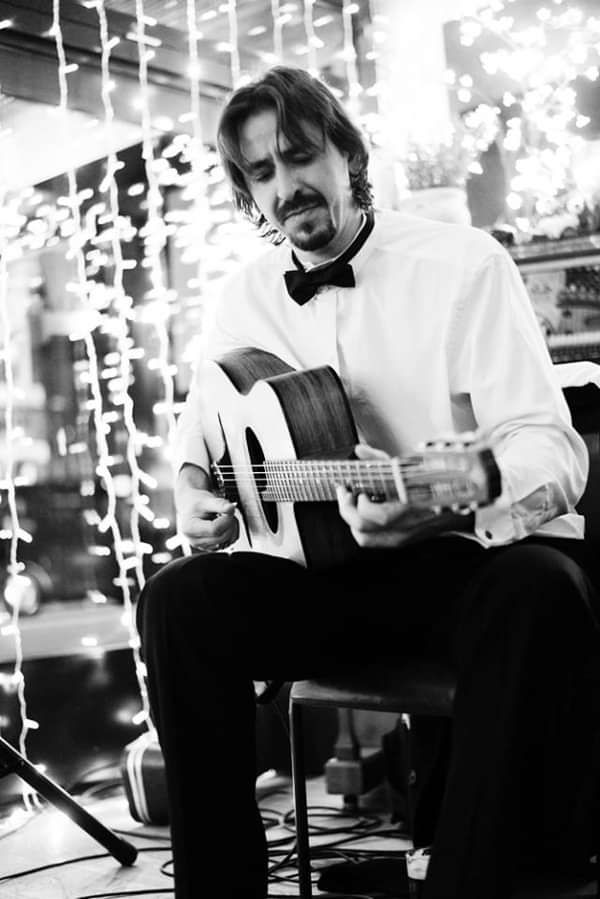 Bringing the fire – Red hot Gypsy Swing Guitarist, Paul Gregory (Modjango) meets the astonishing Jazz Guitar Maestro, John Wheatcroft. The astonishing pairing of explosive, high octane Guitar virtuoso, Paul Gregory (Modjango), and world renowned fellow Guitarist, John Wheatcroft, is a uniquely astounding experience. Teamed with the remarkable skills of immensely talented Guitarist Tim Ellis, and hugely gifted double bassist, Pete Thomas, this will be a truly unmissable event. The ensemble will take you from the music of Django Reinhardt, through to Swing, with a few surprises along the way. If you make one gig this year, make it this one. "I frequently found myself closing my eyes and tuning out all thoughts and senses except my ears. Highly recommended" – The Evening Standard, "This is London".
Musicians receive all the ticket money - therefore we reserve the right to charge £25pp min on food and drink to be able to contunueto bring class acts to our audiences