Le QuecumBar presents:
Filippo Dall'Asta & Dom Durner Duo - Hot Vocal and Guitar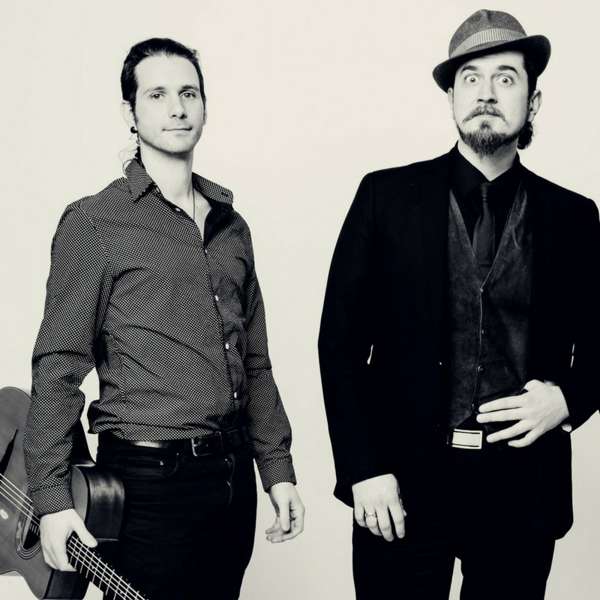 Explosive Duo lead by Filippo Dall'Asta on guitar, and Dom Durner vocals. Filippo Dall'Asta is an Italian Guitarist based in London, with many years of experience live and in the studio, as a composer and arranger of Gypsy jazz Music. He studied guitar with Gypsy jazz guitar Master Lollo Meier and performs in his quarter during Lollo's Uk Tour. Dom Durner is an incredible Canadian vocalist, who has travelled all over the world spreading his love for music amongst the masses. Since settling in London a few years ago, he has worked with some Amazing artists and founded new fresh bands, such as The Manouche and The Flying Shoes. Filippo and Dom together are absolutely Amazing! Two passions mixed in a vortex of overwhelming sounds that you will remember!!