Le QuecumBar presents:
Sextet - Brazilian, Blues, Classical and Latin American music by the S.O.L.Collective.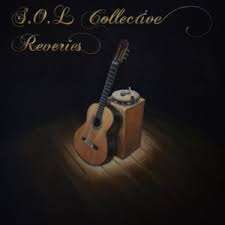 Live music is back 5 ! virtuoso enthusiastic young musicians making great music at a ticket price thats a gift
The eclectic S.O.L Collective appears in many line ups/forms, tonight it will be London based musicians: Ollie Clark Guitar James Larter Cajon Stuart Zender Bass Freddy Wordsworth Trumpet Keyboard We are very proud to have them back on our stage, they last played here pre lockdown to an enthusiastic audience.
A different style a different vibe, hits our stage post lockdown - Music is back!
Join us - wine dine, listen with your mouth full and chill to stylish lilting rhythms, thoughtful floating melodies and sensitive romantic compositions plus more so much more ....
The sound is a mix of Brazilian, Blues, Classical and Latin American music as well as condensed versions of music from their new album. Catch a taster here https://www.youtube.com/watch?v=O78o5tMVhOk&feature=youtu.be
Their 12 track debut album - 'Reveries' is available here.
Reveries by S.O.L Collective https://music.apple.com/gb/album/reveries/1478706341
Doors open and food from 6pm best dining tables allocated on arrival
We reserve the right when nec to implement a £25pp min spend on food and drink as the musicians receive all the ticket monies for their performance.
Due to government restrictions we have spaced our tables out and included a special ticket for 4 persons to dine together to increase restricted capacity we also have a tables for 6 allowed from 2 household seating so book with friends and family.
Food 6-10 Music 8-11 Licence restrictions - no entry after 10.30 Take advantage of our early bird deal 6-7pm 3 course meal and glass of wine £29 cash