Le QuecumBar presents:
Gypsy Dynamite feat. Francesca Confortini
Le QuecumBar, London, GB
£10 ADVANCE - £12 CASH OTD Concert night with Minimun Spend on food&drinks
Entry Requirements: 18+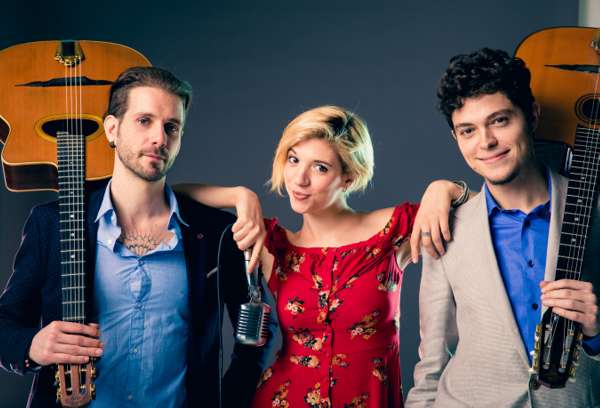 The soul of Gypsy Dynamite explode onto stage with sizzling guitar and unique and fresh arrangements of traditional Gypsy Swing Tunes featuring special guest vocalist Francesca Confortini. Francesca, singer and songwriter based in London, has a great experience on both national Uk, and international scene (Italy and France) as session singer and recording artist for a variety of projects. Tonight, the band will perform and Amazing repertory full of italian passion and intense as Gypsy and Swing music are. Definetely, they will blow you away with their fantastic arrangements of standard jazz and popular Tunes in their unique swinging and energetic style. A TRUE EXPLOSION OF SOUNDS AND VIBRANT MELODIES FROM THE PURE JAZZ OF THE EARLY DAYS TO A POPULAR SONGS ARRANGED IN A FUN AND ENERGETIC STYLE.