Le QuecumBar presents:
Valentia Gypsy Trio
Le QuecumBar, London, GB
£10 advance - £13 cash OTD we reserve the right to charge a minimum spend £25pp on food & drinks
Entry Requirements: 18+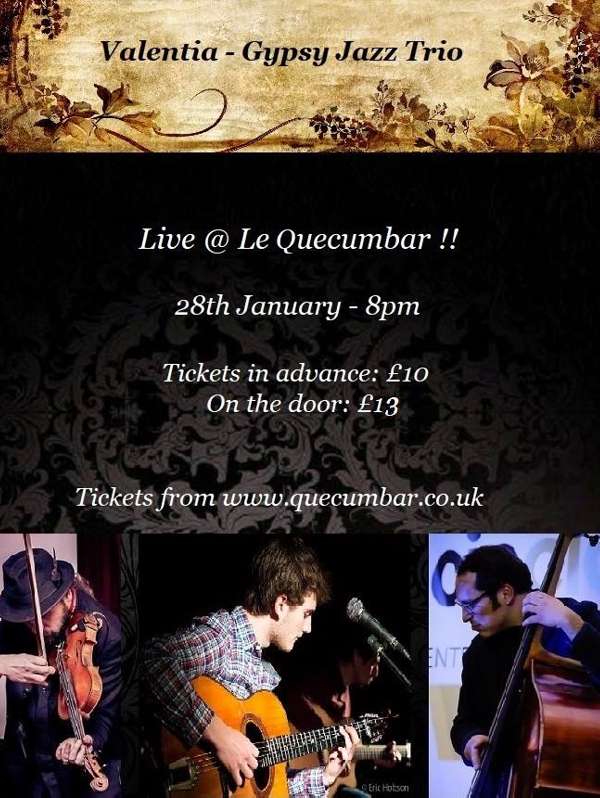 Conceived and nurtured in the Stroud Valleys, Valentia is the final Authority in bebop, ballads and swing jazz.
Their unique style is in part due to their varied musical influences; Gypsy, Classical and Folk styles weave their way into a 30's Swing and Modern Bop sound which is exhilarating and compelling. The players are ravishingly skillful, invariably leaving their audiences in as much astonishment as if they had been elevated by an ecstatic transport of some divine frenzy.
Line Up: Lewis Dickenson - Guitar Alexander Taylor - Violin Federico Leonori - Double Bass