Le QuecumBar presents:
The Blue Dahlia
Le QuecumBar, London, GB
£10 advance, £12 cash on the door We reserve the right to charge a minimum spend of £25pp on food & drinks
Entry Requirements: 18+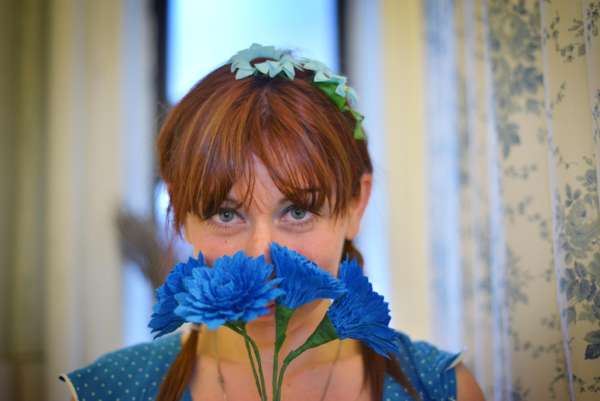 The Blue Dahlia: Lyrics in English and French, French and Mexican accordion, klezmer, the warm and joyous rhythms of reggae, ska and Latin America, the sensual voice of jazz and French chanson. The music can be heard as an acoustic trio in the intimate bistros of New York and Paris, as well as the electric big band in venues and festivals around the world.
Brooklyn-girl, but a nomad at heart, Dahlia Dumont traveled the world from an early age, always absorbing the cultural and musical influences in her path. Her Eastern European heritage and her years as an anthropology student and teacher in France and Senegal shaped her musical palette, and in 2012 she created her project The Blue Dahlia.
Dahlia's debut album The Blue Dahlia was released in 2015; the second, La Tradition Américaine, was released in the August 2018 to great acclaim.
Today, Dahlia lives between New York and Paris, with a different band in each city. The musicians of New York and Paris are both featured on the album La Tradition Américaine. For London she'll be using London-based musicians on bass and accordion - the birth of a new scene? We hope so...