Le QuecumBar presents:
FIESTA FLAMENCA ensemble
Le QuecumBar, London, GB
£10 ADVANCE - £13 CASH OTD Concert night with Minimun Spend on food&drinks
Entry Requirements: 18+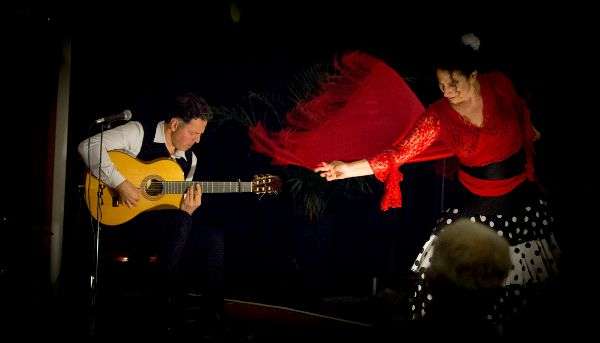 Anita and Ramon met in London where they joined forces creating Fiesta Flamenca, a wonderful display of flamenco dance and guitar combined with Latin American songs. This spellbinding show, after many years, still captivates the audience from across the world. What Anita and Ramon share is an underlying musicality and soulful sound that is an integral part of their expression. Their combined talent are woven together creating a dazzling display of virtuosity and emotions that spark the imagination of their audience transporting them to the heart of Andalucia. Anita la Maltesa whose sensual voice and breathtaking footwork evokes the true spirit of traditional flamenco and Ramon's inspirational guitar playing has expanded the possibilities of flamenco and changed perceptions of the art form by mining the richness of its traditions while continuing to recall many other genres of music. The result is a marriage of both traditional flamenco dance and guitar with Latin American music, creating a spectacle of virtuoso performances and euphoria that can only be described as "breathtakingly beautiful".