Le QuecumBar presents:
Hot Swing with Jack Calloway's Parlophonians 1920's and 1930's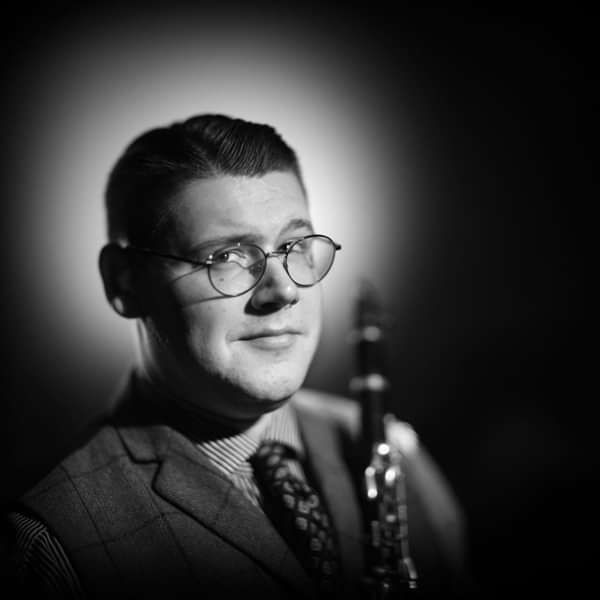 Jack is the man of true cabaret artistry - stonking music, huge talent and personality, a must see performance
Wine and dine to magical Hot Swing and syncopation entertainment from the multi talented Jack Calloway - he sings, he plays multiple instruments and can even soft shoe shuffle a total night of hot swinging entertainment
Jack Calloway and selected members of his world renown Parlophonians dance orchestra bring a specialised set and outfit to London for an evening of hot swing jazz and dance music from the 1920's and 1930's. Jack, an internationally renown bandleader, has appeared throughout Europe and on the east and west coasts of America as a premier purveyor of hot swing jazz and syncopation - appearing with the biggest names on the international scene such as: Tatiana Eva-Marie, Gordon Webster, Vince Giordano, Juraj Bartos, Terry Waldo, Mike Davis, Jon-Erik Kellso, Gunhild Carling, Graham Dalby and many more!
Find out more at www.parlophonians.com
OPENING HOURS 5pm - 11pm MUSIC 7.30pm - 10.30pm FOOD 5pm - 10pm
Take advantage of our early bird deal 5-7pm 3 course meal and glass of wine £29 cash or our Special Sunday roast half chicken and veg £12
Ticket holders are guaranteed a table for the whole evening

We reserve the right when necessary to implement a minimum spend on food and drink of £25pp as all the ticket money goes to musicians, and our only revenue is from food and drink.