Le QuecumBar presents:
Decatur Street Jazz Band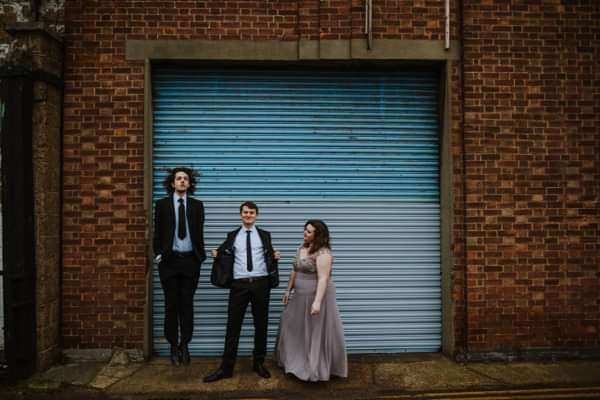 Four Friends Together (e-ticket)
Join Decatur Street Jazz for a night of standards and jazzed-up versions of Pop, Rock and Dance hits!
Rosie, on vocals, Ben, on double bass and James on keys, are Decatur Street Jazz, a trio hailing from London (and Southend-on-Sea...) With an eclectic range of influences, as seen from their repertoire, together they bring an attractive combination of vitality and glamour to the stage, often leaving audiences in thrall and even more often provoking standing ovations and shouts of 'More!'
Members of Decatur Street Jazz have performed at venues such as Ronnie Scott's, The Jazz Café, Le Quecumbar and The 100 Club, and have worked with companies such as John Lewis, The National Trust and the BBC to help boost their cool factor and bring a sense of class and sophistication to their brands. They are very much looking forward to their Le Quecumbar debut as a trio!
Expect old favourites in Decatur Street's own unique style! Expect instrumental numbers to suddenly have lyrics! Expect to hear the Spice Girls as you've never heard them before and to go home singing Blue (Da Ba Dee) and not really be sure why... Expect to have that musical itch scratched, and join Decatur Street in celebrating life, love, the universe and everything.